CONTACT AGAPI BEACH RESORT
Find our Premium All-inclusive Hotel in Heraklion, Crete
Agapi Beach Resort is just ten minutes away from the heart of Heraklion, Crete, a buzzing seaside city with an array of options in culture, dining and more.
From our private sandy beach to water sports, daily resort activities and cultural entertainment, our hotel offer the perfect Crete beach hotels setting for relaxing island vacations in Heraklion, enriching memories and days full of laughter and fun.
How to get to the hotel
Heraklion International Airport, Nikos Kazantzakis (HER) is 12 kilometers and approximately 20 minutes by car from our resort; the town of Heraklion is six kilometers away. Rental cars can be arranged at the airport or through our hotel in Heraklion, Crete.
The port of Heraklion is also accessible from Piraeus, the main port of Athens. A bus stop and a taxi stand are located opposite the hotel as well.
Heraklion is full of places to discover: from its mediaeval and Venetian remains to buzzing squares and pedestrian walkways, the town reflects on a small scale Crete's amazing history: the beauty of yesterday and the pleasures of today.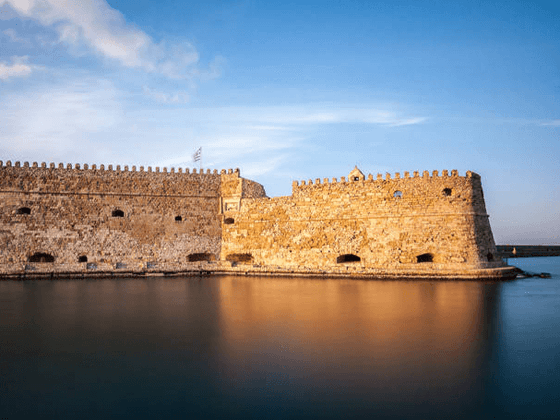 The Venetians on the Pier
At the entrance of Heraklion's Venetian harbor, the Koules Fortress (also known as Castello Del Molo) gazes at the sea. Built by the Venetians between 1523 and 1540, it has also served as a prison during the Ottoman rule.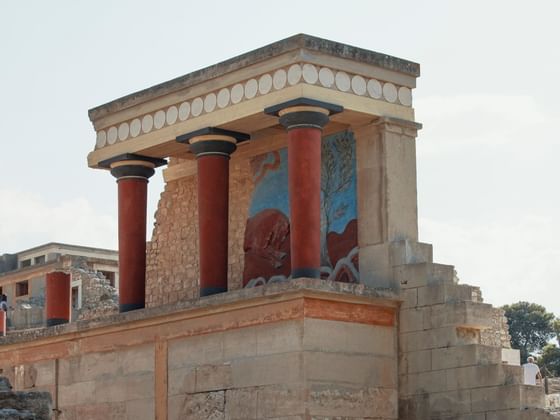 'Mythical' Knossos
It is considered the monumental symbol of Minoan Civilization (2000-1350 BC.), due to its construction, use of luxury materials, architectural plan, advanced building techniques and impressive size. In myth, the Palace of Knossos was the seat of the great King Minos and where Minotaur lived.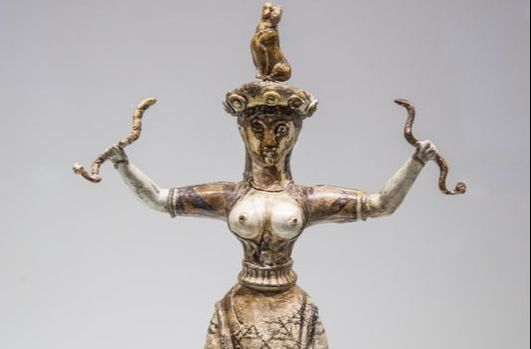 Archaeological Museum of Heraklion
The display rooms of the museum contain artifacts from the Neolithic and the Roman Period, but the overwhelming focus of its collection is Minoan, like the "Blue Ladies" and "Prince with the Lilies". Combine with a visit to the Palace of Knossos and lunch at nearby Archanes traditional village.