NEWS
Flexibility & Prevention
PHĀEA RESORTS IN CRETE RECEIVE THE TUI CARE FOUNDATION GLOBAL HOTEL AWARD 2020
The winners of the new TUI Global Hotel Awards 2020 have been unveiled!
TUI Group proudly announced that Phāea Resorts (Agapi beach Resort, Cretan Malia Park, a member of Design Hotels™, Blue Palace, a Luxury Collection Resort & Spa) is the overall TUI Global Hotel Awards winner in the TUI Care Foundation category, for its unfaltering dedication to delivering unique, exceptional and sustainable holiday experiences for our customers.
Based on the feedback of TUI guests, the awards celebrate the outstanding quality and service delivered to TUI's customers by its hotel partners. With 16 awards in various categories, the TUI Global Hotel Awards is an international and integrated approach. It gives TUI's valued hotel partners higher visibility on a global level.
The award was presented in a socially distanced celebration event that took place at Cretan Malia Park in Crete.
On behalf of TUI Group, George Dimas, Head of Greece, Iceland, Lapland has had the honor to present the Award to Mrs. Agapi Sbokou, Owner & Co- CEO and Mrs. Constantza Sbokou, Owner & Co- CEO. The event was also attended by Babis Foskolakis, General Manager, Hotels' Managers of the Group, further members of the Phāea Resorts, and Mr. Sotiris Di. Bampagiouris and Mr. Kostas Bouyouris from the Local Food Experts.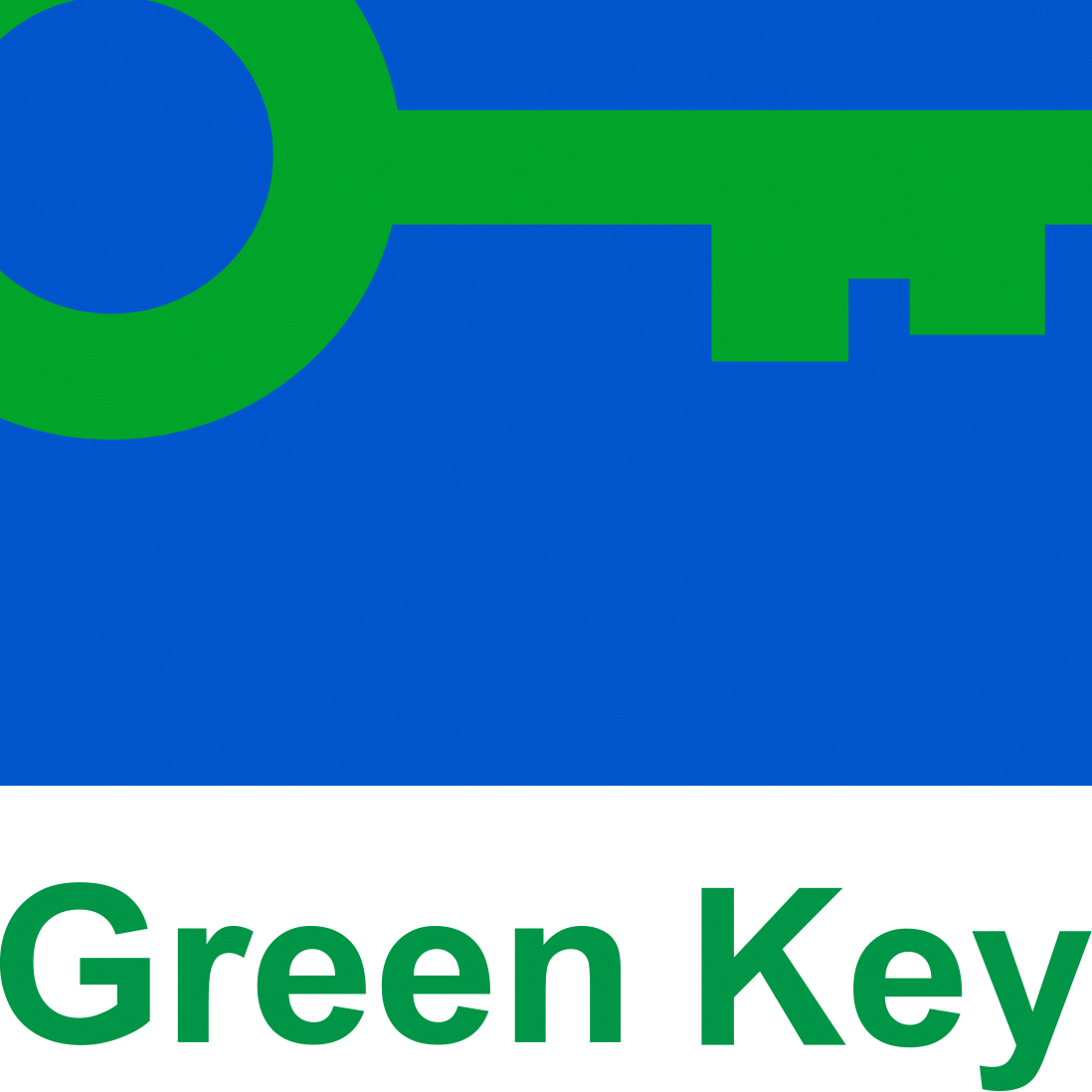 The Green Key Eco-Label 2020-2021
We're very proud to have received the Green Key eco-label, as an environmental friendly, sustainable and responsible business!
The Green Key eco-label for tourism and leisure establishments, is awarded to businesses that fulfill a list of strict environmental requirements.
Obtaining the Green Key demonstrates our commitment to Sustainability; please read more.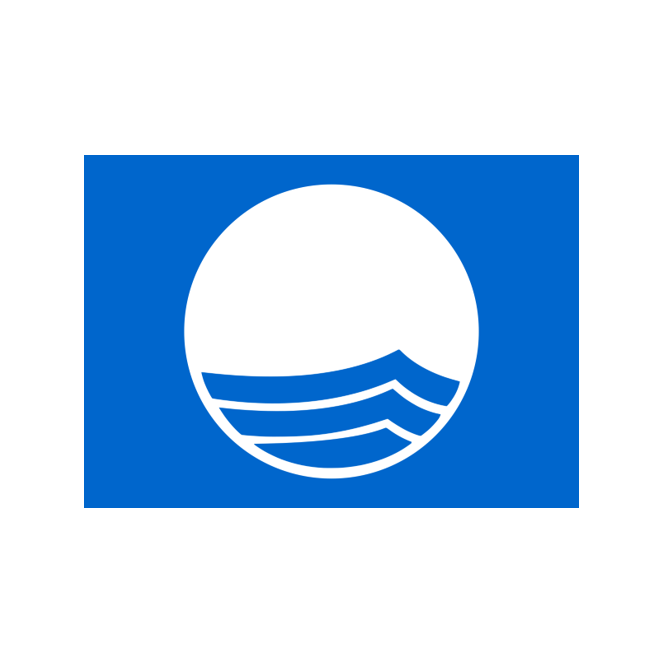 Blue Flag Award 2020
We are extremely proud that Agapi Beach Resort, has received for one more year the iconic Blue Flag, one of the world's most recognised voluntary eco-labels awarded to beaches, marinas, and sustainable boating tourism operators. This environmental symbol is one of property's many commitments in sustainability, that preserves Cretan culture and its natural environment. Read more about our sustainability program here.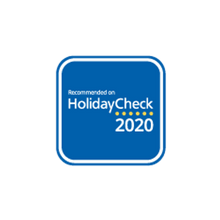 Recommended on HolidayCheck 2020
We're delighted to announce that we're recommended on HolidayCheck, for having received excellent guest reviews throughout 2020.
A heartfelt thank you to our guests, we could not have achieved this amazing distinction without you!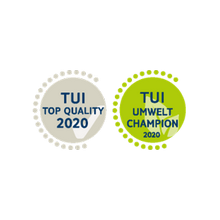 TUI Awards 2020
We are extremely proud to be awarded with two prestigious awards of TUI for 2020; TUI Top Quality and TUI Environmental award!
The TUI TOP QUALITY is the prestigious award for TUI's best hotels. All hotels with this accolade earned the highest ratings in our guest survey and scored at least 8.7 out of 10 possible points. The TUI TOP QUALITY signet highlights the most popular holiday hotels.
The TUI Environmental Champion is awarded to hotels who are particularly committed to the protection of the environment and socially responsible management, as Agapi Beach Resort. Read more about our sustainable practices here.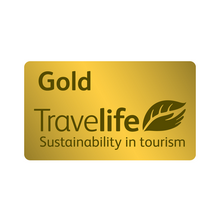 Travelife Gold Award 2019
​We're proud to announce that we've received for one more year the Travelife Gold Certification, for demonstrating our commitment to sustainability. Our activities include:
​Protecting the environment
Respecting and treating our employees fairly
Respecting the local community, including its residents and the safeguard of children
Protecting the local culture, heritage and wildlife of the destination
Supporting the local economy and its businesses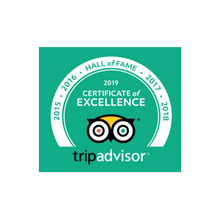 Agapi Beach Resort enters TripAdvisor Hall of Fame 2019
We are extremely proud to announce that we've entered the TripAdvisor Hall of Fame.
Having received a Certificate of Excellence every year, for the past six years, for consistently delivering ​great service and achieving great reviews from our guests, this is the time to extend a heartfelt ​THANK YOU to all of you for contributing to this amazing recognition!